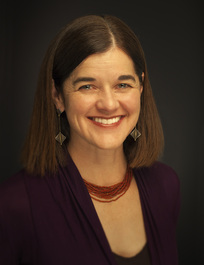 Amy Laugesen
Englewood, Colorado
Born: Denver, 1968





Photo by Stephen Hume

---
Education
Marymount Palos Verdes College, AA, 1988
School of the Museum of Fine Arts, Boston & Tufts University, BFA, 1995
Selected Exhibitions
Coors Western Art Exhibit & Sale, Denver; Colorado Governor's Invitational Art Show; The Horse: Variations On A Theme exhibit, PACE Center, Parker, CO; Material Magic: Six Sculptors Create, Ann Korologos Gallery, Basalt; Visions West Galleries, Livingston-Bozeman-Denver; Center for Innovation Creates MSU Denver Virtual Incubator; Simulacrum: New Works in Clay, group show at Peter Durst Gallery, Denver; Dimensions, Contemporary Sculpture by Significant Colorado Artists, Republic Plaza Denver; Hayden Herd, Hayden Heritage & Spirit of the American West, Solo Display, Yampa Valley Regional Airport, Hayden; Creative Capitol, Metro Denver & Boulder Colorado Exhibition, Denver International Airport and Colorado State Capitol, Office of the Lt. Governor; Equine Art In The Park, Rocky Mountain Horse Expo, Denver; Art of Women, Republic Plaza, Denver; Once Upon a Time...Tales Written in Stone, touring tactile art exhibition; The Object of Colorado, Inaugural Exhibition, Denver International Airport Art Program; Words and Images, Pro Arts Exhibition, Boston Public Library, Boston.
Experience
Small mixed media sculptures and large-scale commissioned public artworks are in private and public collections around the country.
Art teacher, artist-in-resident and clay teacher at the Children's Garden Montessori School, Denver; Colorado Art Ranch Artist-in-Resident; Denver International Airport Art Program Curator of Temporary Exhibitions and Assistant to the Public Art Manager; Denver Office of Cultural Affairs Selection Committee; Education Coordinator, Museum of Outdoor Arts; Sculpture Maintenance Technician, Museum of Outdoor Arts and the Denver Art Museum.
Professional Memberships & Awards
National Sculptors' Guild, Affiliate; Art Students League of Denver; Dusrt Studio; Create MSU Denver Virtual Incubator Program;
2010 & 2012 residency in Hayden, CO through Colorado Art Ranch; 1st & 2nd place awards in the Sculpture Category 2014 Rocky Mountain Horse Expo Art In The Park Exhibition and 6th Place Award in the Sculpture Category in Ex Arte Equinus V: Images From the 5th Annual International Equine Art Competition of Art Horse Magazine 2011-2012
www.arthorsemagazine.com/exarte5/gallery_sculpture5.html
News Articles
Article in FALL 2013 METROPOLITAN DENVER MAGAZINE
http://issuu.com/msudenver/docs/metropolitan_denver_magazine_-_fall
Steamboat Today newspaper article--Colorado Art Ranch Artposita
http://www.steamboattoday.com/photos/galleries/2010/sep/24/artposita/
Explore Steamboat article--Artwork adds to Yampa Valley Regional Airport Doris Mayhan looks to land more artwork in Hayden airport
http://www.exploresteamboat.com/news/2012/feb/05/artwork-adds-yampa-valley-regional-airport/